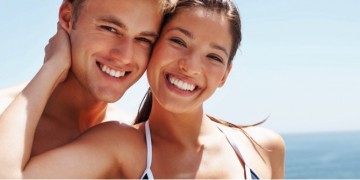 CleanSkins offers the permanence of Medical Grade 4 laser hair removal or waxing as our preferred methods of hair removal. Learn about the CleanSkins …
Read more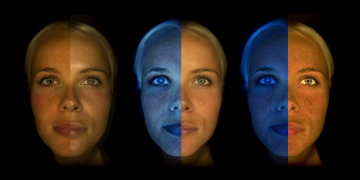 You choose how you age, but we can help you with that! We offer solutions for acne, rosacea, perioral dermatitis, pigmentation, fine lines and …
Read more
Book your complimentary laser hair removal consultation & receive a FREE laser trial
allow 45 minutes
1 Sep 2017
What is Collagen Induction Therapy (CIT) and what can it do for my skin?
At CleanSkins, Warrnambool we have been preforming this amazing treatment since 2011! We introduced it several years before any other local clinic, because we are always at the forefront of our industry!  Each of our senior skin therapists have attended a 3 day intensive training course in Melbourne and performed numerous treatments prior to them treating clients.  This ensures that we perform these treatments to the highest possible standard.  Over the past 7 years, time and time again we have achieved amazing results for clients. Call 03 5562 8109 if you want to hear more about what CIT can do for you. The following FAQ's has been compiled by Dermaviduals Australia: How does Collagen Induction Therapy work? The concept…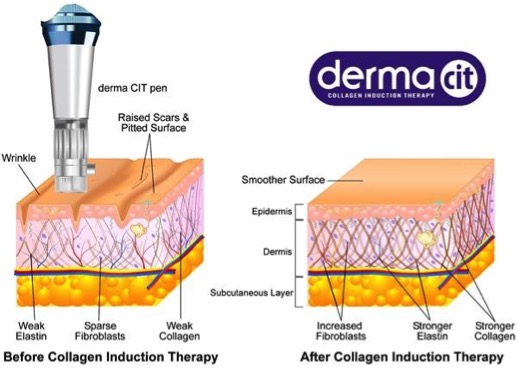 15 Aug 2017
How Do I Get Rid of My Pigmentation?
How do I get rid of my PIGMENTATION?       THIS by far the most asked question that we get from our skin clients here at CleanSkins! ANSWER – well that depends on: What type of pigmentation is it? & Why is it there?  Every clients skin is different, so is their pigmentation and most likely their individual solution. Explaining Pigmentation and Uneven skin tone - An all too common skin condition Harsh environmental conditions in Australia make us susceptible to pigmentation or freckling, and these little spots can often be the start of more serious skin conditions. In this section we take a look at the various types of pigmentation, from hereditary conditions, birthmarks, to trauma and sun damage. The…
I had 4 treatments. My Expectations are well above expectations. It is a great experience and don't change anything.
I love CleanSkins Laser Clinic! I've had 3 treatments and I'm basically hair free.
CleanSkins Urban Spa is unique to Warrnambool. It is a city style day spa with country values. We offer a select number of boutique treatments with extra touches that make the experience unique. We invite you to pick from one of our specially designed packages or we can help you design an individual package to suit your wants. Our philosophy is that Quality & Experience makes a big difference when it comes to our Day Spa treatments. You will only be treated by experienced day spa therapists, unless we have advertised a discount with a trainee or junior and you are aware of this. We have spared no expense on the set up of our brand new premises, relaxation lounge and treatment rooms. You will enjoy the most comfortable treatment beds (heated in winter) and pedicure chairs in the local area, fluffy Sheridan towels, doona's, white and colored mood lighting and air conditioning in summer. Our Day Spa is open Mondays to Saturdays and by pre-booked appointment on Sundays and public holidays.
Signature Spa Treatment
Massage & Facial 90 min
$175
Settle in for 90 minutes of bliss with this facial and massage package. This package is tailored to suit your needs. When you arrive you will immediately start your relaxation whilst we plan how you would like your treatment to be and what areas you would like us to prioritise. You will then settle in for an indulgent, aromatic massage and facial customised to your skin.
Signature Spa Pedicure
Deluxe Spa Pedicure 90 min
$155
Trust us, this is the ultimate in experience pedicures! Arrive and relax with your choice of our Byron Bay herbal tea's. Rest back in our lounge chair and sip on a glass of champagne (yes we only serve champagne for this treat!) and enjoy the most indulgent pedicure you have had! It's the added touches that make this our most popular pedicure. We recommend enjoying this package alongside a friend or loved one.
Popular package
Spa Express Pedi + Mani 75min
$149
Relax in our pedicure lounge enjoy a foot soak and Byron Bay herbal tea of your choice, then enjoy a pedicure and manicure. Total treatment time takes 75 minutes and you have the choice of OPI Infinite shine polish or long lasting OPI GEL (Shellac).
Spa Massage 45min / 60min / 75min
$89 / $109 / $145
Arrive and enjoy our relaxation lounge to wind down in before we start your treatment. Slip into the most comfortable treatment beds you will find locally (heated in winter or air conditioned rooms in summer) Snuggle between the Sherridan towels and fade away whilst enjoying your relaxation massage performed by our experienced therapists.
Spa Facial 45min / 60min / 75min
$99 / $119 / $149
Arrive and enjoy our relaxation lounge to wind down in before we start your treatment. Slip into the most comfortable treatment beds you will find locally (heated in winter or air conditioned rooms in summer) Snuggle between the Sheridan towels & fluffy doodah and fade away whilst enjoying a customized facial performed by our experienced therapists.