Corneotherapy is the science of restoring and maintaining healthy skin.
As corneotherapists' everything we do is to strengthen your skin's barrier, your first line of defence, to keep it in tact and healthy.  This reduces inflammation, redness, breakouts, pigmentation.  When the skin's barrier is disrupted, whether that disruption is a result of harsh treatments, incorrect product use or any other factors,  it is no longer protected from environmental stressors and pollution and loses its ability to protect and defend itself. If perfumes, emulsifiers and mineral oils are added to skin care products, the skin can quickly become further compromised.  When skin is it's healthiest possible state, its defence mechanisms are in tact and the skin behaves in more controlled and calm way.
Unfortunately, it is becoming increasingly apparent that many skincare professionals are unintentionally creating or exacerbating skin barrier disorders by catering to clients who demand quick fixes, peels and other treatments to reveal 'new skin', and skincare products containing potentially harmful substances.
Essentially skin cannot be corrected if the stratum corneum is not in equilibrium.
When the skin barrier is not in balance and is disrupted, it loses its ability to protect and defend itself, and is therefore no longer safeguarded from environmental stressors and pollution.
Whenever you see redness and inflammation, the skin barrier is compromised and unable to perform effectively. By using Corneotherapy and a truly corneotherapeutic skincare range, optimal skin health can be achieved, and then, when the skin barrier is healthy and functioning efficiently, skin conditions can be corrected more easily.
So what constitutes a true corneotherapeutic range?
Dr Hans Lautenschläger, the chief scientist at dermaviduals, believes that therapists should exercise caution when considering a corneotherapeutic range.
"Since Professor Albert M. Kligman defined Corneotherapy, the methodology has been advanced and refined," he explains.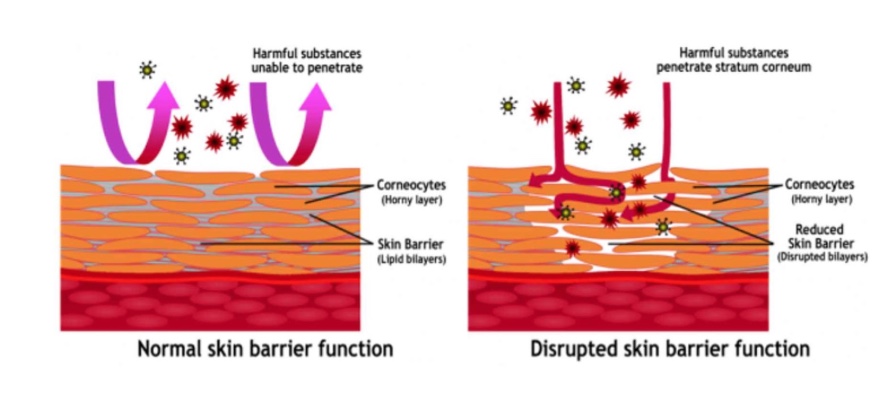 "As with many progressive concepts however the term has now reached the field of conventional cosmetics and the use of the idiom 'Corneotherapy' has now been exploited for sales and marketing in order to offer conventional approaches with more progressive and exciting labels".
Indeed, a true corneotherapeutic skincare range focuses on what's not in the formulations, as much as what is.
Substances such as fragrances, preservatives, parabens, emulsifiers, artificial colours, mineral oils, silicones and amines are not physiologically recognised by the skin, and are therefore omitted from all true corneotherapeutic skincare products.
Genuine corneotherapeutic skincare ranges are also free from treatments that over-exfoliate, peel and impair the stratum corneum, as that directly contradicts the aim of long-term stabilisation of the skin barrier.
Corneotherapy supports gradual healing of inflammation and an intact skin barrier prevents other skin problems by ensuring the skin barrier is strong and functioning as opposed to being in a constant state of repair.
dermaviduals epitomises all that Corneotherapy advocates.
Recognising that lifestyle factors such as indirect exposure to pollutants, chemicals, pesticides and surfactants are likely to continue to impact negatively on our skin, Dr Lautenschläger and his team developed dermaviduals − a bespoke dermatological skincare solution designed to optimally maintain the natural skin barrier and prevent premature ageing.
Source: dermaviduals Australasia
If you would like to see one of our skin corneotherapitsts, call or book a skin consultation online